Give Your Child a Great Start with Kids Taekwondo
At Denton Taekwondo America, we believe it's never too early for a child to start growing physically, mentally, and socially from martial arts training. That's why we've built a Kids Taekwondo program specifically for participants in the pre and early school years. Our Little Dragons program offers 4 and 5-year-olds the opportunity to interact with other kids in highly-structured and engaging activities that will help them begin to develop a myriad of useful skills.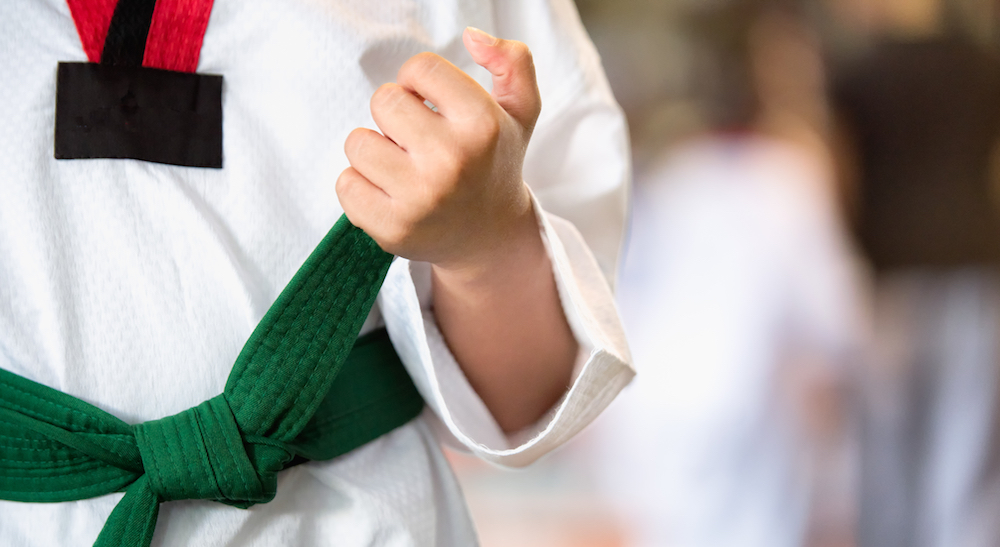 Kids Taekwondo Helps Your Child Develop Physical and Mental Skills
Kids learn best when they are challenged in an age-appropriate way and encouraged to have fun. Our Kids Taekwondo program delivers on both fronts. By condensing our class times down to 30 minutes, our experienced instructors can ensure that your child will stay active and engaged for the entire lesson. While they are learning basic Taekwondo technique, they'll also be acquiring:
Discipline
Focus
Courtesy
Gross & Fine Motor Skills
Plus, they'll be having fun with other kids their age, as they develop crucial social skills.
Kids Taekwondo Is Just The Beginning of a Lifelong Passion
Denton Taekwondo America offers your child the first step in a lifelong discipline that will help them grow to reach their full potential. Unlike so many other afterschool activities that kids inevitably outgrow, Taekwondo grows with your child. It will challenge and inspire them every step of the way. We'd love for your child to take the first step on their Taekwondo journey with us.
Get started by filling out the form on your screen.