Reach Your Full Potential with Teen and Adult Taekwondo
At Denton Taekwondo America, we know that people come to martial arts training for a variety of reasons. Perhaps you are hoping to increase your physical fitness. Maybe you want to learn basic self-defense skills. Or maybe you need the confidence to know you can tackle a variety of challenges in life. Whatever your goals, our Teen & Adult Taekwondo program can help you achieve them.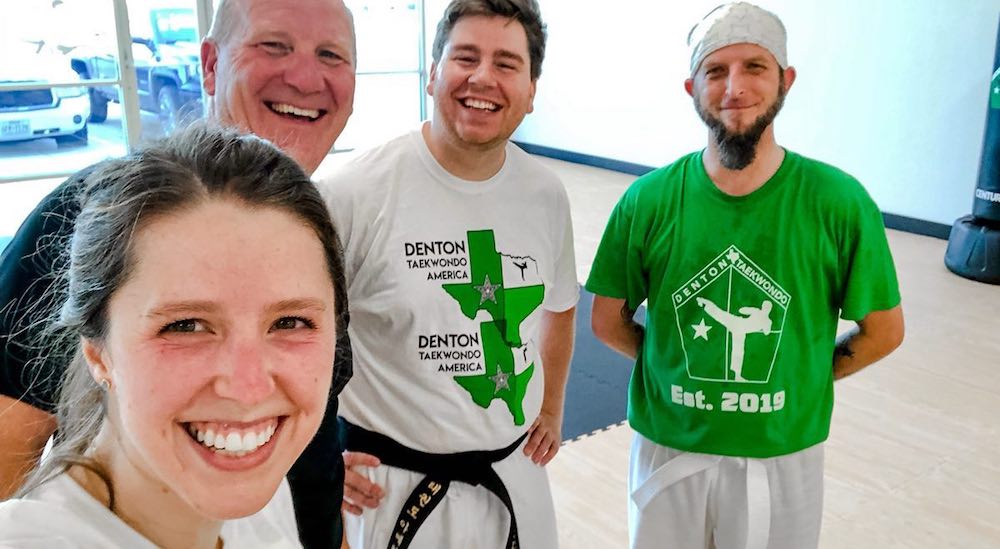 Teen & Adult Taekwondo Helps Teens Put Their Best Foot Forward
There's no doubt about it. Being a teen today is tough. The world moves fast and provides distractions at every turn. Yet, the pressure to achieve is higher than ever. Denton Taekwondo America prides itself on providing teens with the tools they need to navigate the world outside the gym. Not only will your teen learn self-defense skills to protect themselves in emergencies or bullying situations, but they will also develop:
Self-Esteem
Self-Discipline
Self-Control
All the while,they'll be engaging in athletic activity and building lifelong relationships with peers and mentors.
Taekwondo Isn't Just for Teens!
Have you always wanted to give martial arts a shot, but thought that it was too late to get started? At Denton Taekwondo America, we believe martial arts practice has as much to offer adults as it does kids and teens. So, whether you are looking for a fun way to get in shape, the skills to protect yourself and your loved ones in a dangerous situation, or to get plugged into a friendly, inspiring community, our Teen and Adult Taekwondo Program is a perfect fit. Contact us via the form on your screen to set up a trial class today!
So, What Are You Waiting On? Try Teen & Adult Taekwondo In Denton Today!
If you are interested in learning more about Taekwondo in Denton, please fill out the form on the side of this screen. Once you do, we will reach out shortly to schedule your first class. We can't wait to see you on the mat!